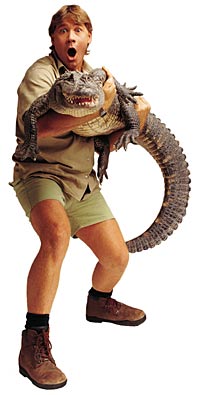 In a sad and bizarre turn of events, the beloved Croc Hunter has passed on.
Who would have guessed that he would have died while getting to close to dangerous animals? Well, just about everyone I suppose...
read it all here:
http://www.nytimes.com/2006/09/04/world/asia/04wire-irwin.html?ex=1315022400&en=f131a6db0de9cde1&ei=5088&partner=rssnyt&emc=rss
the Moral of the Story? live on the edge - but when wild animals are involved - keep your distance. (do we really need to be told this?) Or is the moral "Don't touch a hot stove because you'll get burned"? Hmmm... so many morals to consider here...
Jonathan+
for
The Confessing Tiger